A wide range of functions for Funeral Homes, in a single Software
I'Memento Cloud is a technologically advanced innovative solution, developed specifically for Funeral Homes. I'M Cloud allows, through a single software, to manage both graphic documents and the administrative part of a Funeral Agency. I'M Cloud is able to adapt to the different operational needs of activities of any size, through subscription methods that meet every need. Our Software for Funeral Homes is developed to be used on internet and it can therefore be used in Cloud mode from PC, tablet and smartphone.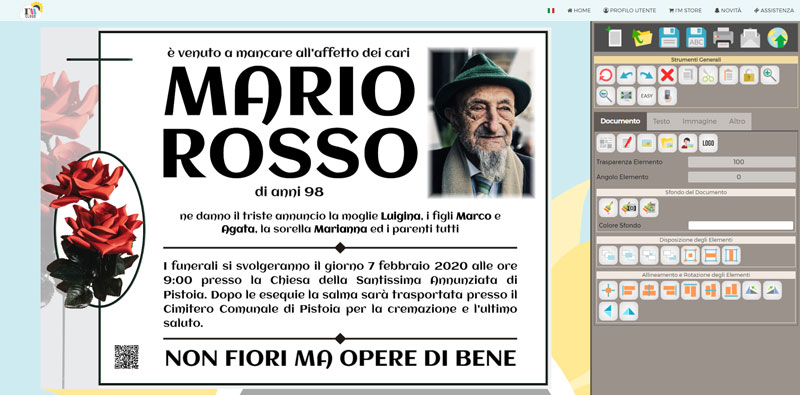 Graphic Suite
creates and prints annoucement, in memorium card, signature books, wreath and metal plates
The experience gained over the years and the continuous research carried out in the funeral sector have allowed to evolve the software, already appreciated by many customers throughout Italy, in such a way as to be even simpler and more versatile.
learn more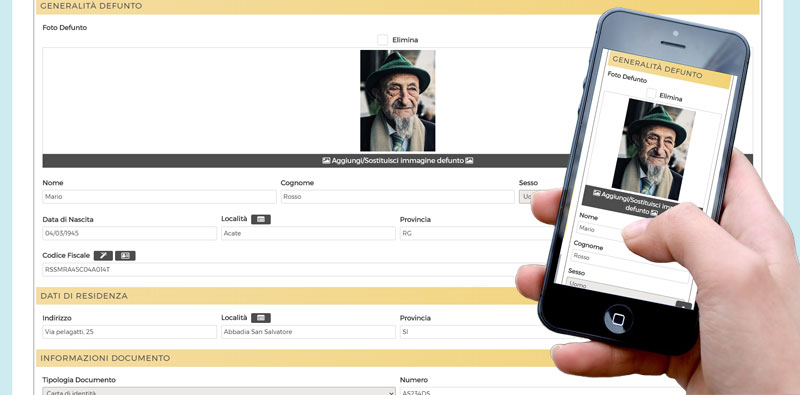 Management Software
create documents automatically, send electronic invoices and manage the warehouse
With I'M Gestio you can take charge of funeral services and you can automatically generate all the documentation necessary for the start of funeral procedures, as well as manage the billing process both on paper and electronically.
learn more